Overview
Robot Park is a permanent exhibit on robotics and computer programming at the Boston Museum of Science that features the Tern tangible programming language. The exhibit was deployed in October 2007 and was visited by approximately 20,000 people in its first year.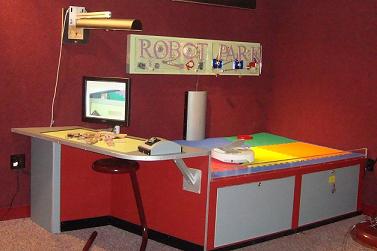 Project Design & Evaluation Team
Tufts University Human Computer Interaction Lab
Cahners Computer Place
, Boston Museum of Science
Taleen Agulian
Dan Noren
Bill Rogers
Mary Murray
Tim Moore
Video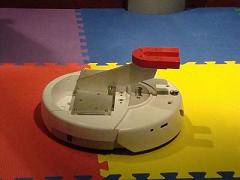 Publications
Horn, M.S., Solovey, E.T., Crouser, R.J., and Jacob, R.J.K., Comparing Tangible and Graphical Programming Interfaces for use in Informal Science Education. In Proc. ACM Conference on Human Factors in Computing Systems CHI'09, ACM Press (2009).


Horn, M.S., Solovey, E.T., and Jacob, R.J.K., Tangible Programming for Informal Science Learning: Making TUIs Work for Museums. Proceedings of 7th International Conference on Interaction Design & Children IDC'08, (2008).